Become a full stack software engineer in just

five months
Our next course starts in:

Emerging Digital Academy (EDA) is a 20-week immersive coding bootcamp based in Fargo, ND.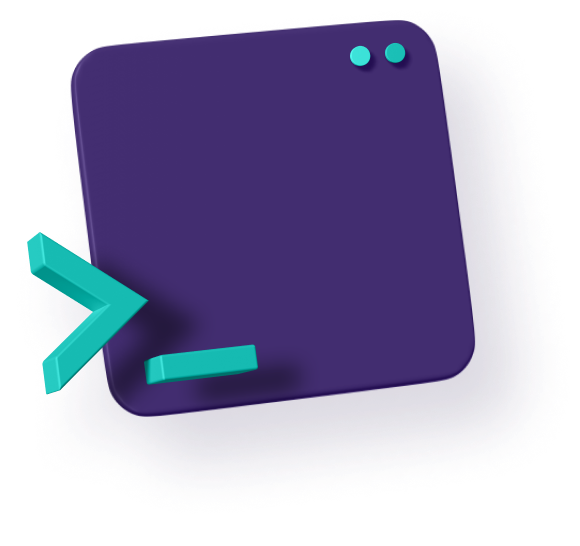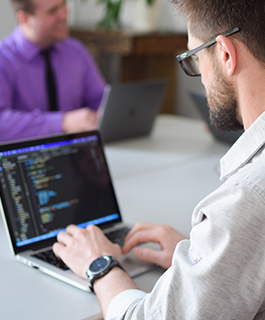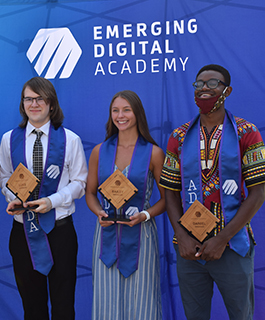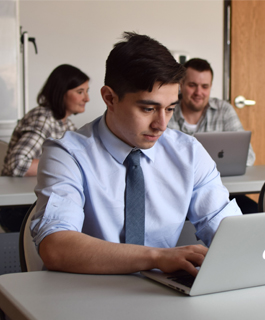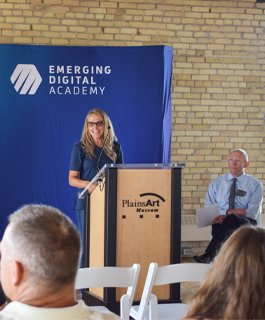 Learn how to build software for the modern web
The curriculum is designed to emulate the on-the-job training experience that an entry level developer would receive in the first few months at work.

Application deadline: October 9th
Our application process is a bit non-traditional. However, your progress can be saved at each step so you can complete it at your own pace.

The first 6 weeks (Tier 1) are online with a 15-25 hour/week commitment. The last 14 weeks (Tier 2 + Tier 3) are on-site with a commitment of ~60 hours/week.

Learn to understand, design, and work with software at all layers of the modern web "stack", including both front end and back end layers.

We teach students how to build web apps from the ground up. No prior software development experience required
Trusted by these businesses
These partners have made significant contributions to allow us to provide the best learning ecosystem for our students.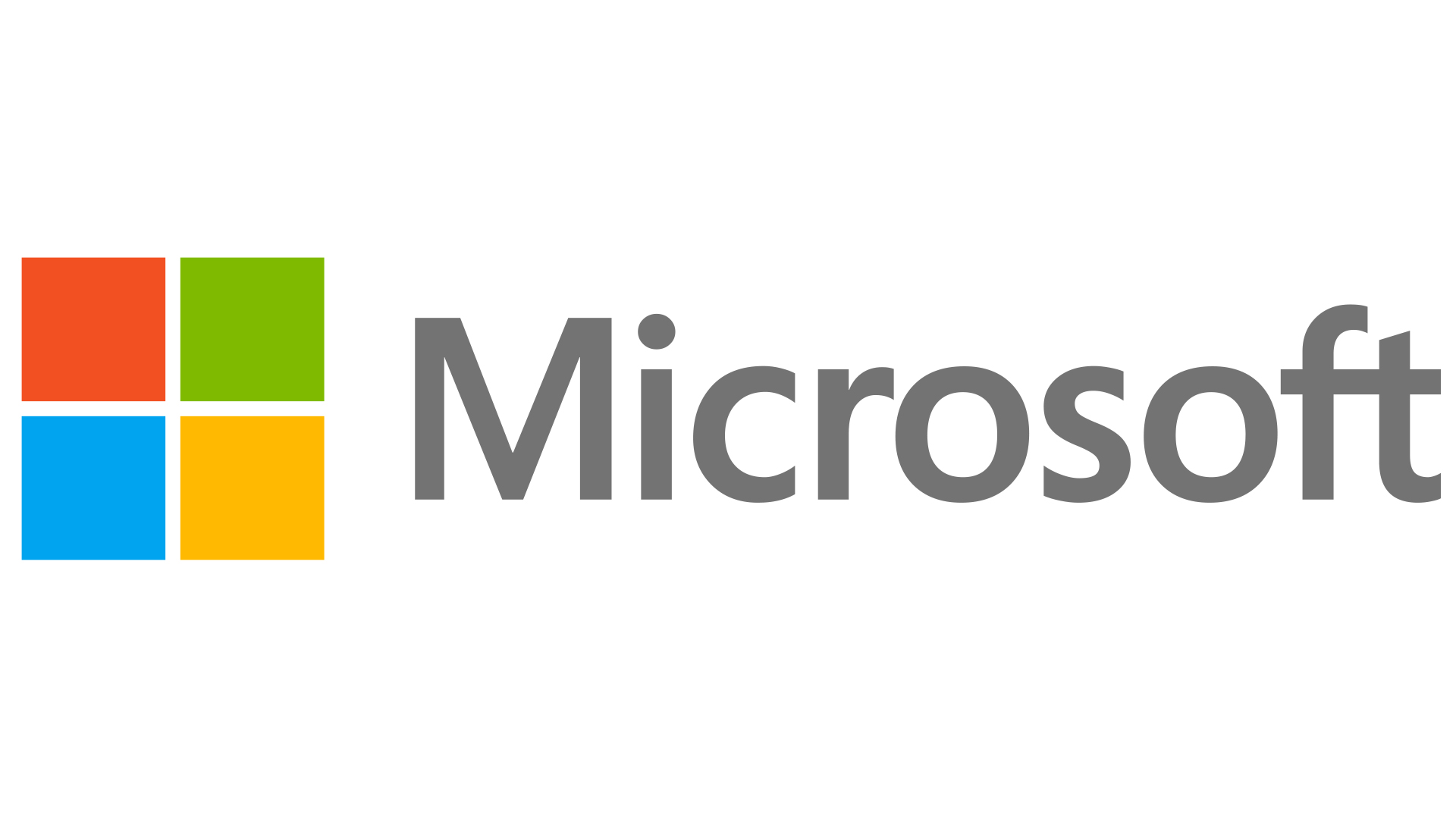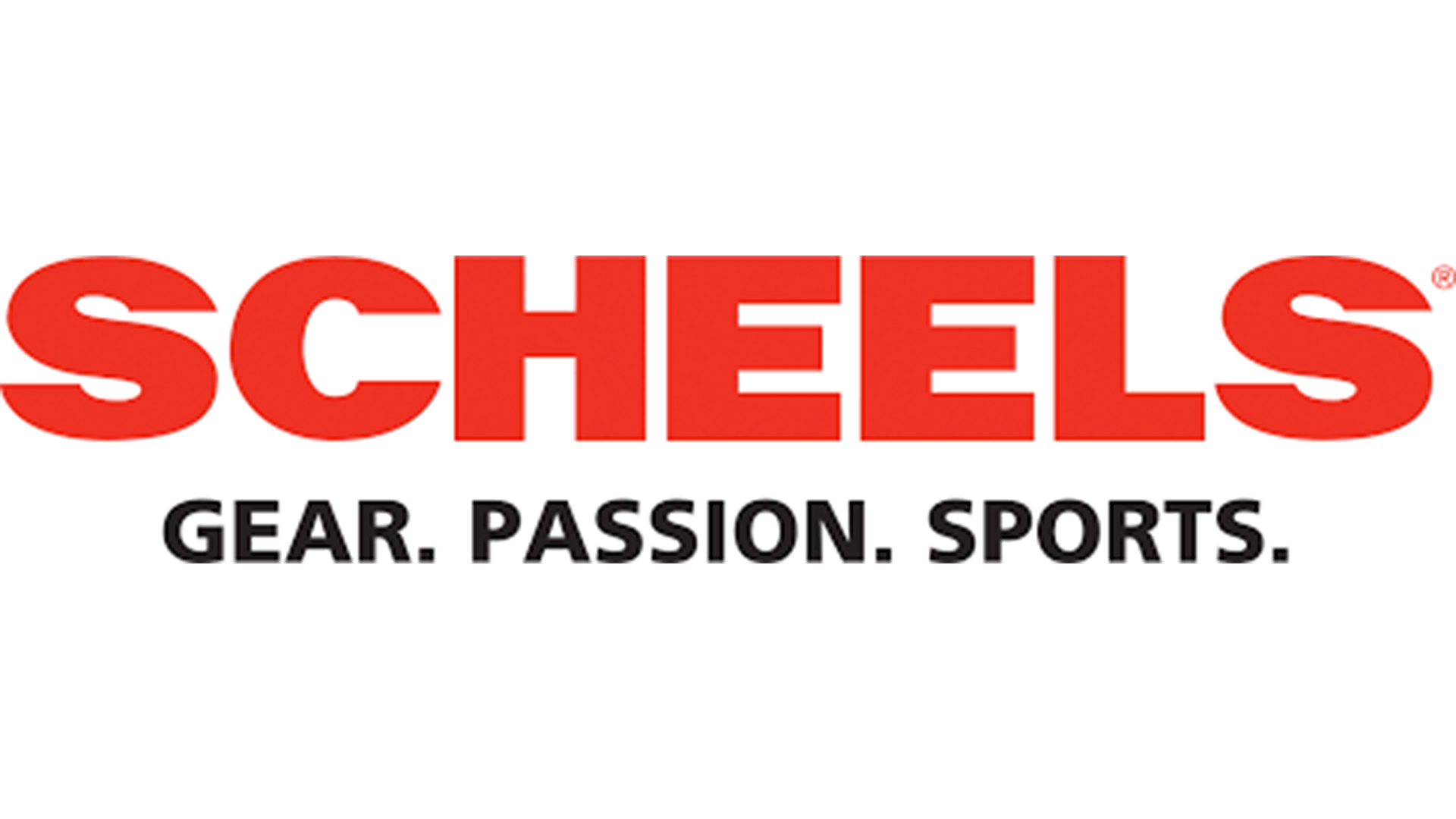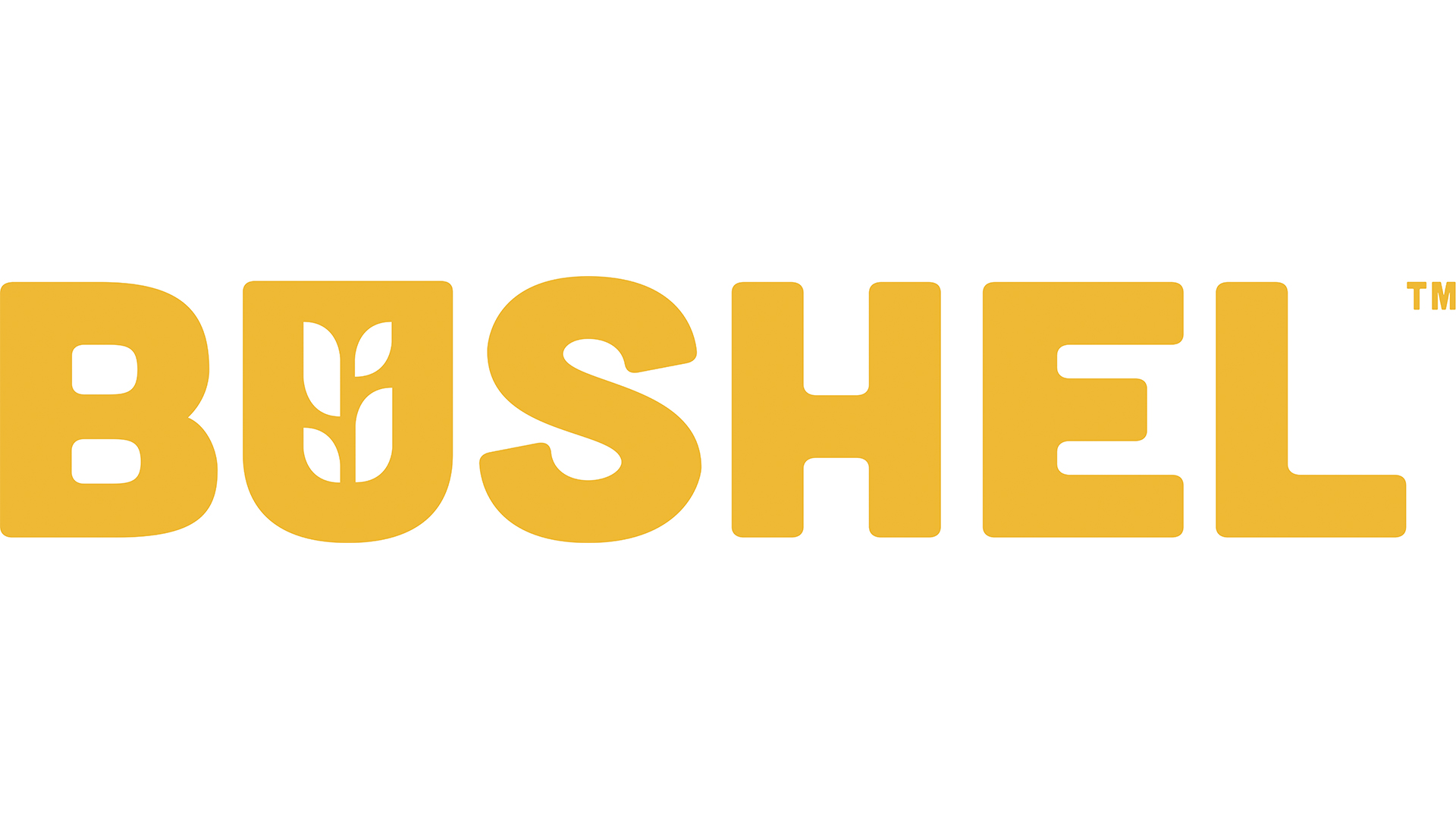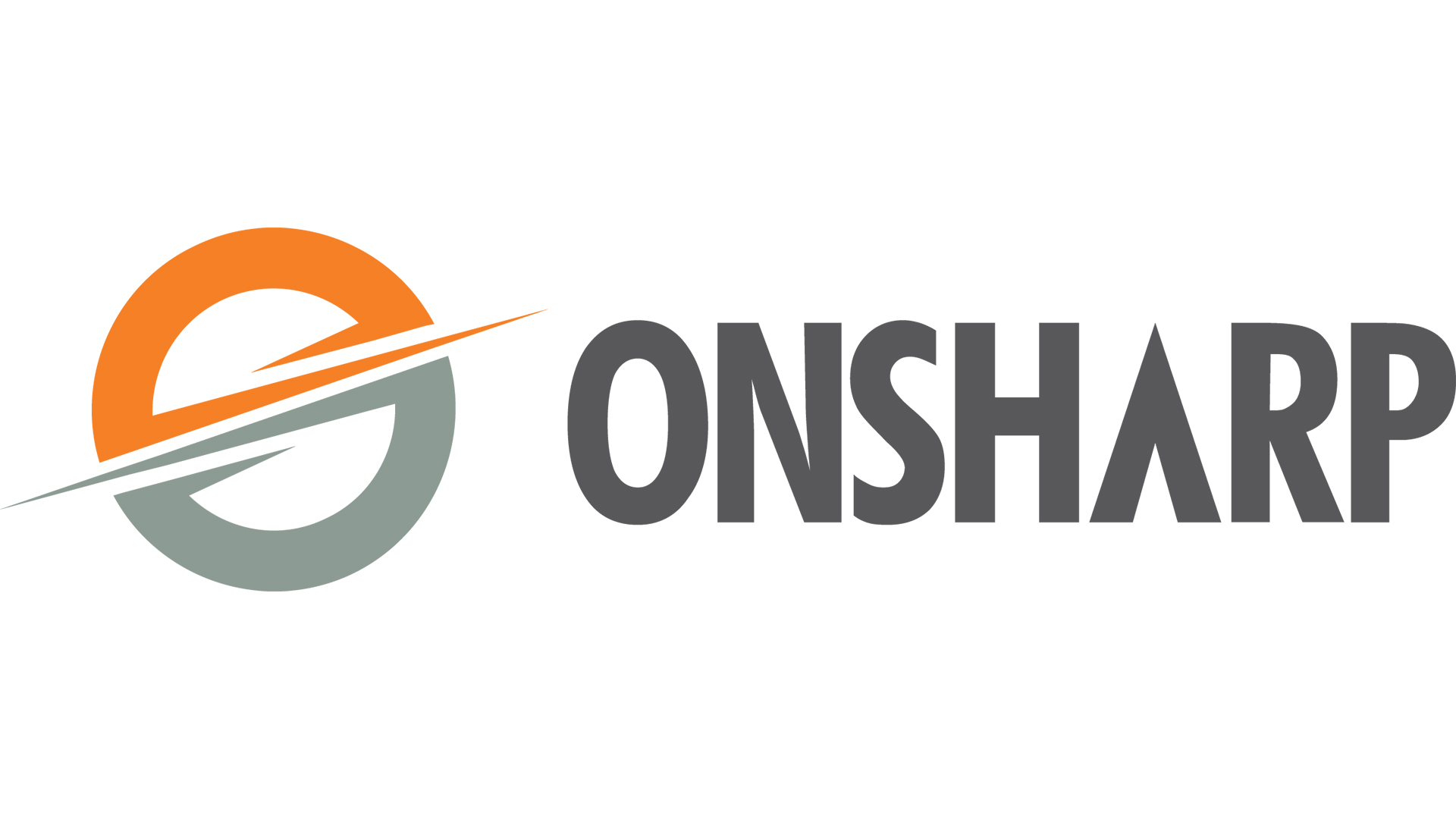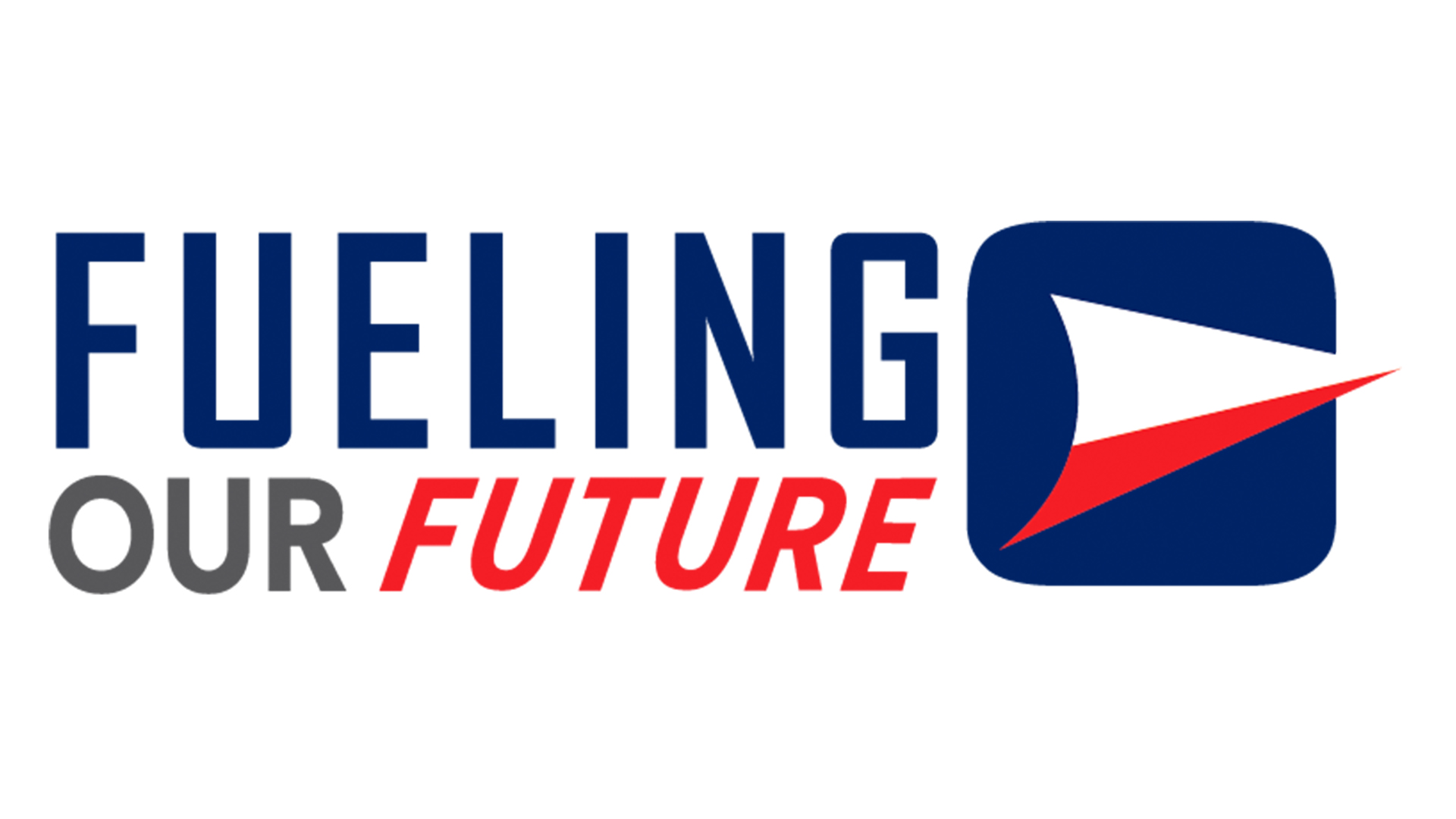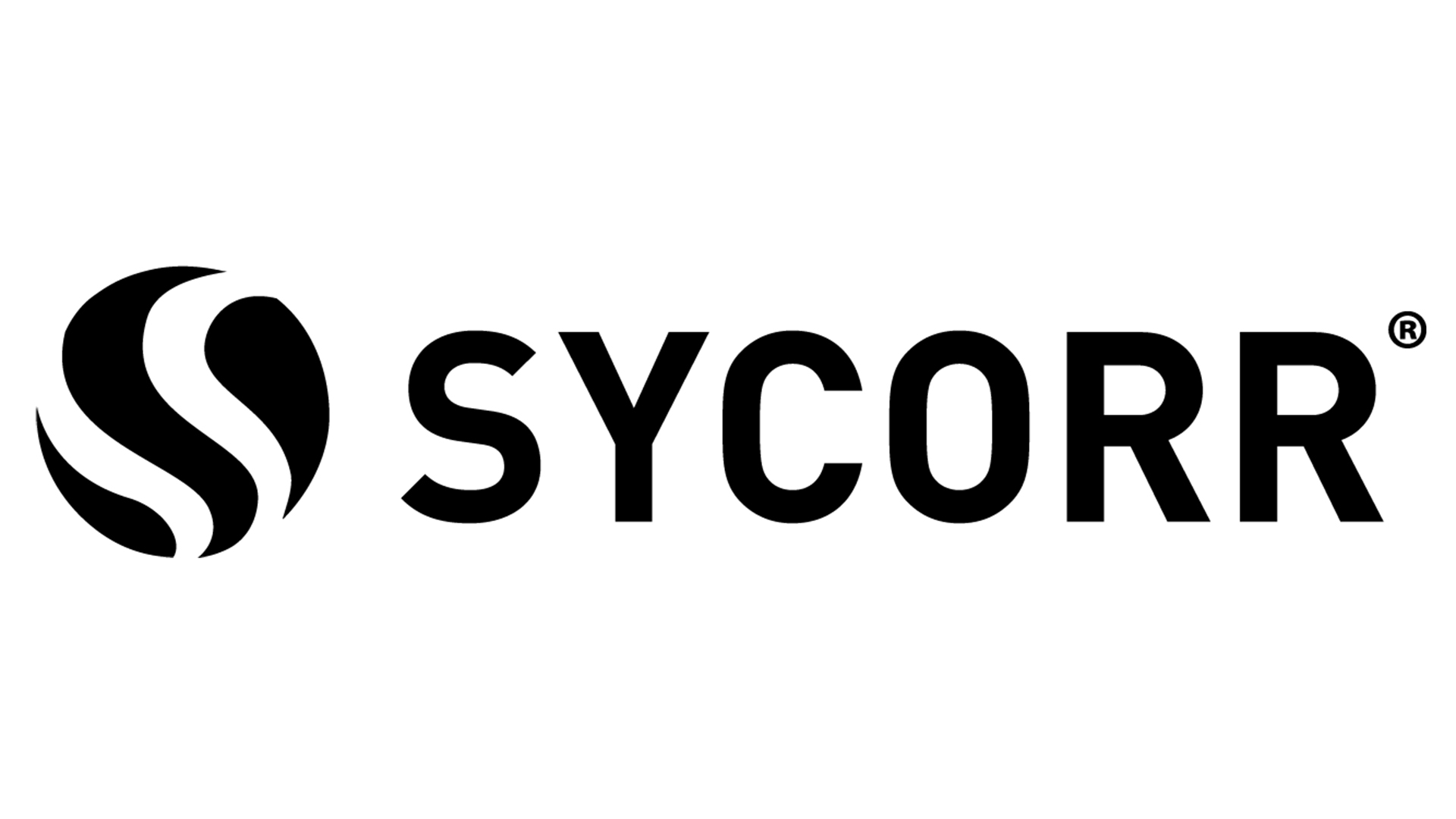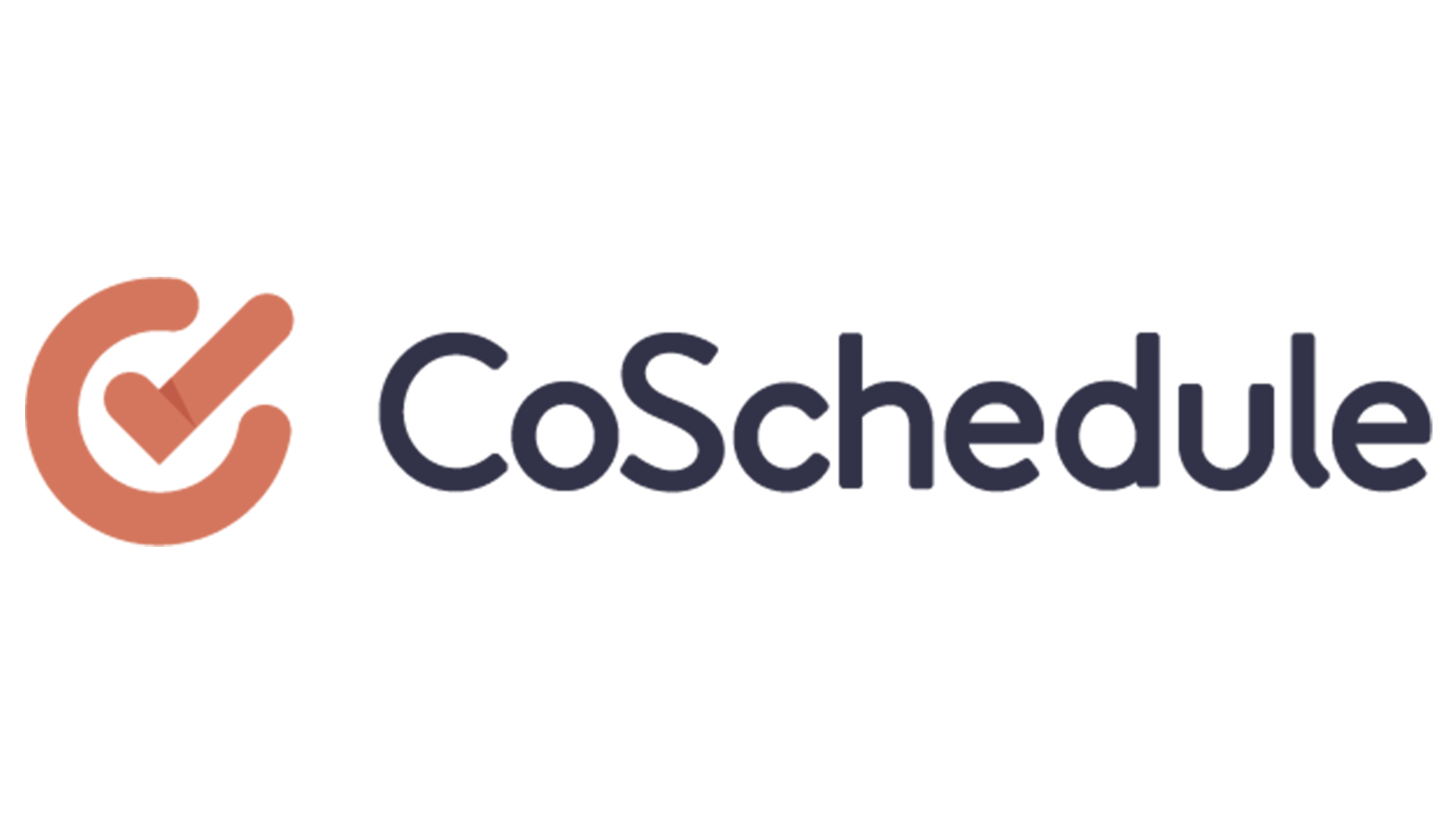 Are you interested in learning more about Emerging Digital Academy? Want to try a coding workshop? Join us for a variety of workshops, technical talks, casual get togethers, and more.
Learn from experienced professionals
Our team is dedicated to serving our students and our community through education and technology.
Student Life & Recruitment Manager
Student Life & Recruitment Coordinator
"Prior to EDA, I had no coding experience at all. I loved technology, however, I had not written a single line of code. But now I'm able to create gizmos and gadgets from nothing. To go from no coding experience to joining the agtech community in 20 weeks has been amazing."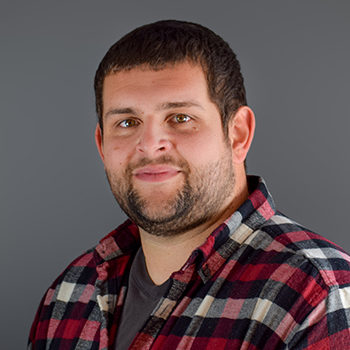 Dustin Cote
Full Stack Developer, 701x
"The result that we were presented with was far beyond what we anticipated. At the end of this project, this group of students we worked with took our big huge dreams of what this technology could look like and turned it into a platform that sets our organization apart from many others in our community."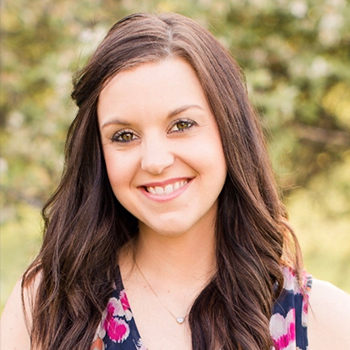 Jennifer Burgard
Co-founder, Hopeful Heart Project
"Scheels has had the pleasure of interviewing the students of the EDA program since the first group graduated in 2020. We have also been fortunate to hire several high quality graduates who are bringing in great knowledge and experience to our IT Office.  Scheels looks forward to interviewing graduates of the EDA program as we look to fill positions in our IT Office in the future."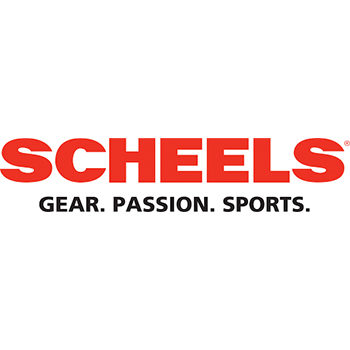 Vicki Gira
Human Resources Coordinator, Scheels
"I chose Emerging Digital Academy, chief among a few reasons, was affordability. There were several financing options, that in my view, catered to students form a variety of backgrounds."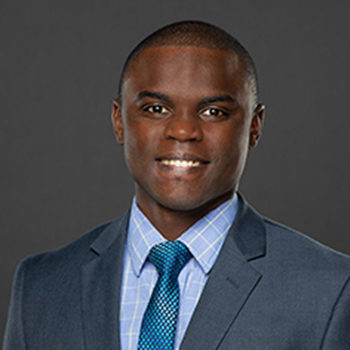 Clever Mukori
Partner Relationship Manager, ByteSpeed
"Before Emerging Digital Academy, my most recent job was delivering pizzas. I knew I wanted to get into the software industry, but I wasn't sure how. I tried the college route, but it wasn't a good fit for me. However, EDA was able to put me on the path to become the software developer I am today."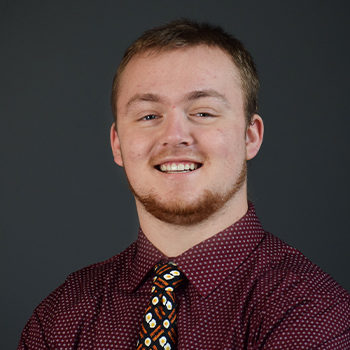 Hunter Scheel
Software Developer Support, Scheels
"Our company is growing, fast. We need flexible, competent software developers to keep up with client demand. The EDA graduates we've hired have continuously impressed us with their high aptitude and great attitude"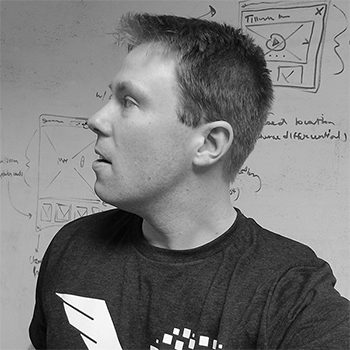 Anthony Molzahn
CEO, Project Phoenix
Frequently asked questions
The term "full stack" refers to a software developer's ability to understand, design, and work with software at all layers of the modern web "stack", including both frontend (web browser) and backend (server/database) layers. There are many different software components that can make up a web stack. Once you master the domain knowledge of a particular set of technologies (like Node.js, Express, React, or PostgreSQL), the ideas and high level patterns that you learn are applicable to other environments. An experienced full stack engineer may work in a dozen or more technology configurations in their career. Learning how to navigate and research new technologies is crucial, which is why developing this skill is an integral part of our curriculum.
Are you a problem solver? Then - yes! You do need some HTML and CSS skills to apply; however, we give you all the resources you need to complete the admissions application. If you're accepted, you'll spend the first six week of the program learning the basics of web and programming. We also provide prerequisite study material prior to the start of the program to give you a head start on new material.
Our tuition is $15,500 for the entire 20-week experience. However, you have options. Discounts and scholarships could be available to you. Financing options include self-financing, applying for an Income Share Agreement, or applying for Bank of North Dakota's CEAL Loan. You can download our Financing Guide to get more information!
Yes! Through a unique partnership with Bank of North Dakota, students can apply for a loan through their Career Education & Alternative Learning (CEAL) Program, which provides funds for expenses while attending Emerging Digital Academy, similar to the programs offered for students attending traditional higher education institutions.
To complete the program, it is estimated that students put in 800+ hours of work over 20 weeks. In Tier 1, students work independently on foundational skills and preparing for full-time class experience, up to 25 hours/week. Tier 2 and Tier 3 require 60+ hours of classroom (weekdays 9am-5pm) and project time dedicated to learning the advanced concepts. Students aren't able to hold full or part-time jobs while taking the course due to the time commitment.
After graduation, you enter into our Alumni Program. Our Alumni Program is open to all graduates and is built to support job searchers, provide networking opportunities with the broader community, and share professional development possibilities including meet-ups, workshops, potential speaking engagements, and more.
Learn how to build software for the modern web
Our next course starts in:
Sign Up For News, Updates, and Events