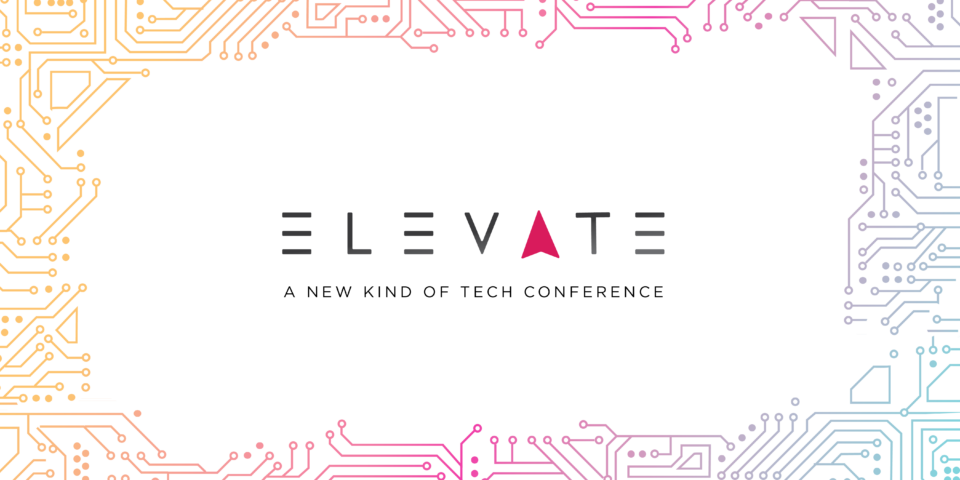 Elevate is a conference for our region's technology community.
Whether you're a software developer, product owner, designer, or entrepreneur working in the technology space, there's something for everyone!
Morning sessions will focus on creativity, innovation, and technology where we'll hear from folks who work in a range of creative enterprises and their reflections on the art of discovery, iterative thinking, and the creative process, and our afternoon workshops will give you a chance to dive deeper. We'll also discuss the merits and challenges of a career in technology from folks at different stages in their career.
8:00 AM - Coffee + Registration
9:15 AM - Panel: Iterative Thinking at the Intersection of Creativity, Innovation, & Technology
Moderator: Ana Heilman, North Dakota State University
Janice Lebga, Elinor Coatings
Garrett Maurer, Doosan Bobcat
Jordan Nelson, Microsoft
9:45 AM - Artist Performance
10:20 AM - Keynote: Future Trends (Efficiency, Automation, AI)
10:40 AM - Panel: Culture and Craft: Reflections on Growth and Productivity in a Technical Career
Moderator: Nick Zaccardi, SpringBlock
Grant Swenson, Bushel
Kathryn Szombatfalvy, Scheels
Megan Glasow, Perficient
11:10 AM - Keynote: Creativity, Innovation, & Technology
Kanthi Narukonda, Dakota State University, CybHER Institute 
1:15 PM - Workshops
Hands On With Generative Art (Javascript Workshop)
Hosted by Adrian Aleixandre
Exploring AI Tooling
From Ideation to Pitch: The Startup Journey
4:30 PM - FullStack Fargo at Sidestreet
6:00 PM - gener8tor Showcase