Are you ready to start the path to your new career?
Apply Online

Applying will always be free. And we'll contact you within 2 weeks of your completion to schedule an interview.

Student Interview

You'll interview with two of our staff members for us to learn more about you and to help answer any questions you may have.

Secure Your Spot

Cohorts fill on a first-come first-serve basis. A down payment secures your spot.
Everyone starts somewhere - which is why no coding experience is required. Our learning program prepares high potential students to begin their careers in software development and provides them a toolset to keep learning software development skills after the program ends. While no experience is needed, we're looking for individuals who have the ability to persevere through failure; the tenacity to continue experimenting, learning, and growing; a commitment to personal growth, with a drive for resourcefulness and a pragmatic approach to problem solving; and enough life experience to know that a career in software development is right for you.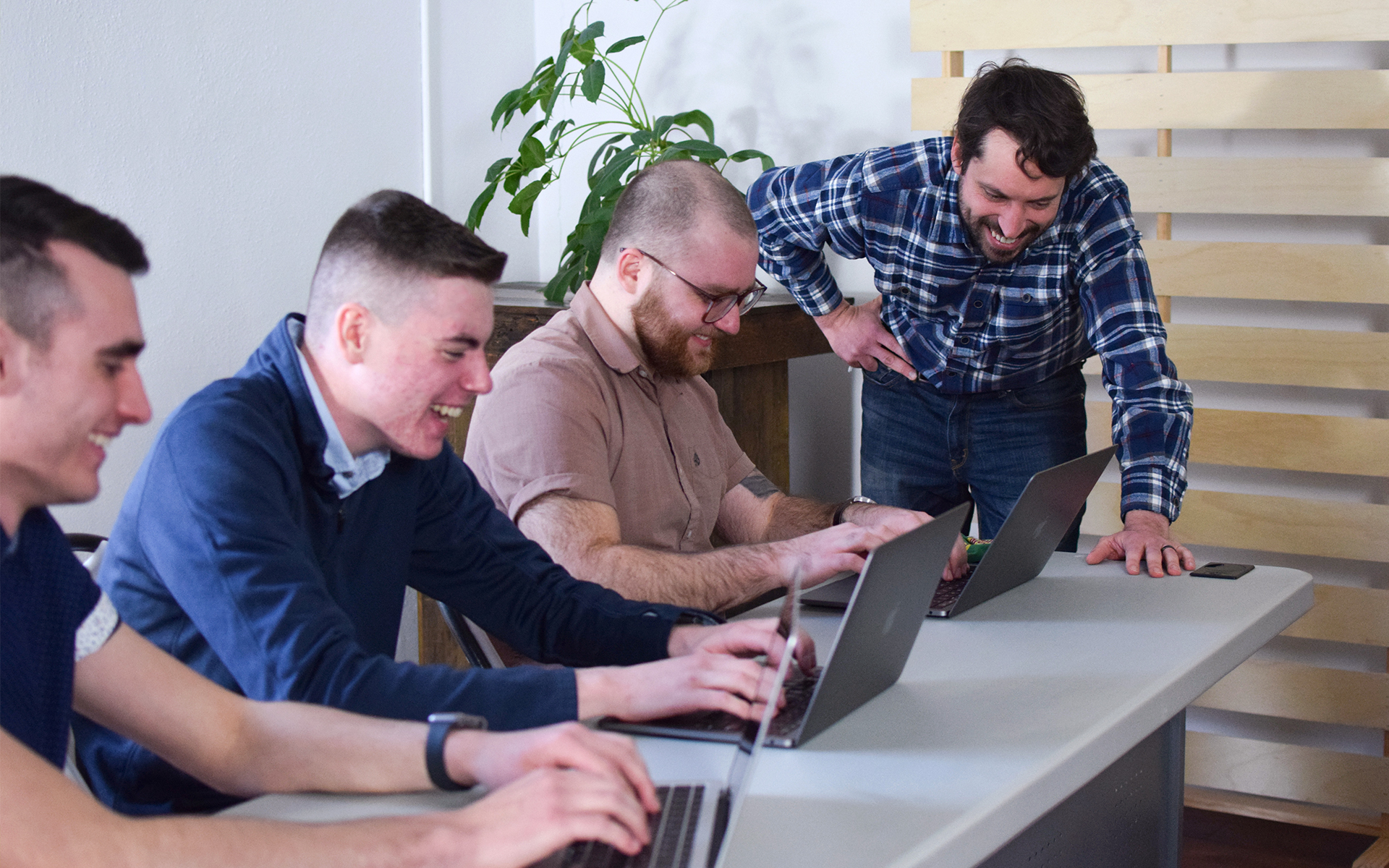 Applying to Emerging Digital Academy is as simple as creating an account (so your progress can be saved) and completing the online application. After submission, we will review your application and schedule an interview with you. This is a chance to visit with our staff and get an understanding to ensure that the program is a good mutual fit. Upon acceptance to the program, a $1,500 down payment will be required to secure your seat in the cohort you've selected. If you're new to software, our application process includes links to resources you can explore to make sure software development is a good fit for you!
The application itself is made up of four steps:
Demographic and contact information helps us track student outcomes and connect you with potential North Dakota financial assistance programs, if applicable.
A series of profile questions help us get to know you better and what your goals are.
A series of puzzles to test your reasoning and logic skills. Some are straight forward and some are meant to be a challenge.
Finally, the Technical Challenge. Don't worry, we'll provide you with all of the resources needed to complete the challenge. This will help you get a feel for what it's like to work in the day-to-day life of a programmer to make sure that it's a good fit for you.